Your solution for database optimization
and database rebuild
In every database, old relics seem to pile up over time. These elements that are no longer used include, among others...
Workspaces
Periods
Posting documents and data imports
Comments
Stored files
Reporting entities
Cost centers, cost units, and project structures
Data levels and adjustment levels
Item and account structures
Partners
Transaction types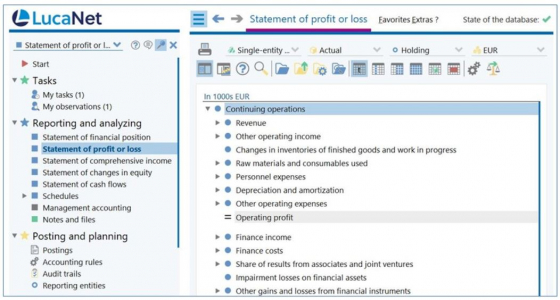 Find the right solution for your database
1. Solution: Database rebuild
Do you want to continue using your existing database? Then you can have us clean up your database using a copy. Here's how we can help:
Merging of existing account structures
Removing of workspaces that are no longer required
Deletion of companies that are no longer required from the database
Reducing the data set by removing periods from the past that are no longer required
Etc.
We will make sure that we start off from is cleaned up and clear without this negatively affecting the existing reporting instruments. Our consultants have the appropriate tools and the necessary know-how to set up your database step by step.

2. Solution: Restart
Would you like to keep working but with a completely new database? We transfer the structures and data sets that are still relevant to a new database, which is set up in accordance with the latest accounting standards.

With this variant, we also have the option of reducing the data set by removing periods from the past that are no longer required (including data imports and documents) or by excluding them from transfer to the new database.

A starting point that is clear and cleaned up is guaranteed this way. Important workspaces can be transferred to the new database so that you can continue working with the database in a comfortable fashion.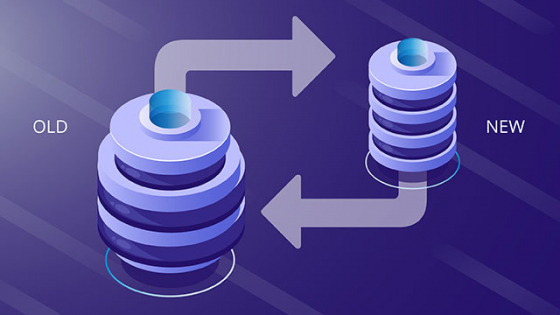 Regardless of which alternative is chosen, archiving the original database including legacy data as a read-only database is possible at any time.
How LucaNet helps you with database analysis
In order to be able to gauge which alternative is suitable for you, a joint look at the database can prove to be helpful. Within the framework of database analysis, we go through the existing data model with you and weigh up the advantages and disadvantages of the respective variant.
We would also like to draw your attention to important improvements and potential for optimization that may have come about through the further development of the software and that you have not yet taken advantage of. Interfaces and apps could also have become outdated, which we would then renew for you as part of database optimization.
The implementation time for such a database analysis is non-binding, so that you can decide afterwards what kind of measures you would like us to take.